Auto Manual Station
Model No: AM201
Features:
Input – Process value and Auto command
4 to 20 mA scaleable output
Dual digital display Selectable auto or manual control
Operation and Calibration through keyboard on front panel
User friendly installation and operation
Universal power supply or 24VDC PS
Overview
In many process control applications it is necessary to be able to control a device manually. Often a potentiometer or rotary switch is used, but this method cannot be easily repeatable and it may be too coarse. Micro Systems & Controls have designed a versatile and easy-to-use selection of manual stations, using their auto manual station AM201. AM201 provides an automatic and manual analog control output to process controllers, speed controllers and actuated devices. Input to the station can be a manually set process value (4 to 20 mA) or auto command from higher end system. The input signal automatically controls the analog output from the auto manual station to the controlled device in the auto mode. If in any circumstances the input signal gets disrupted AM201 could be transferred to the manual mode. AM201 returns back to auto mode by ramp up or ramp down at the programmed rate-of-change when the input signal comes to its proper normal condition to provide bumpless transfer between modes. Front panel control enables easy modification of system parameters. The digital display for process value and output command value along with the LED's for status indication of auto / manual mode provides convenient monitoring of the signals.
Specifications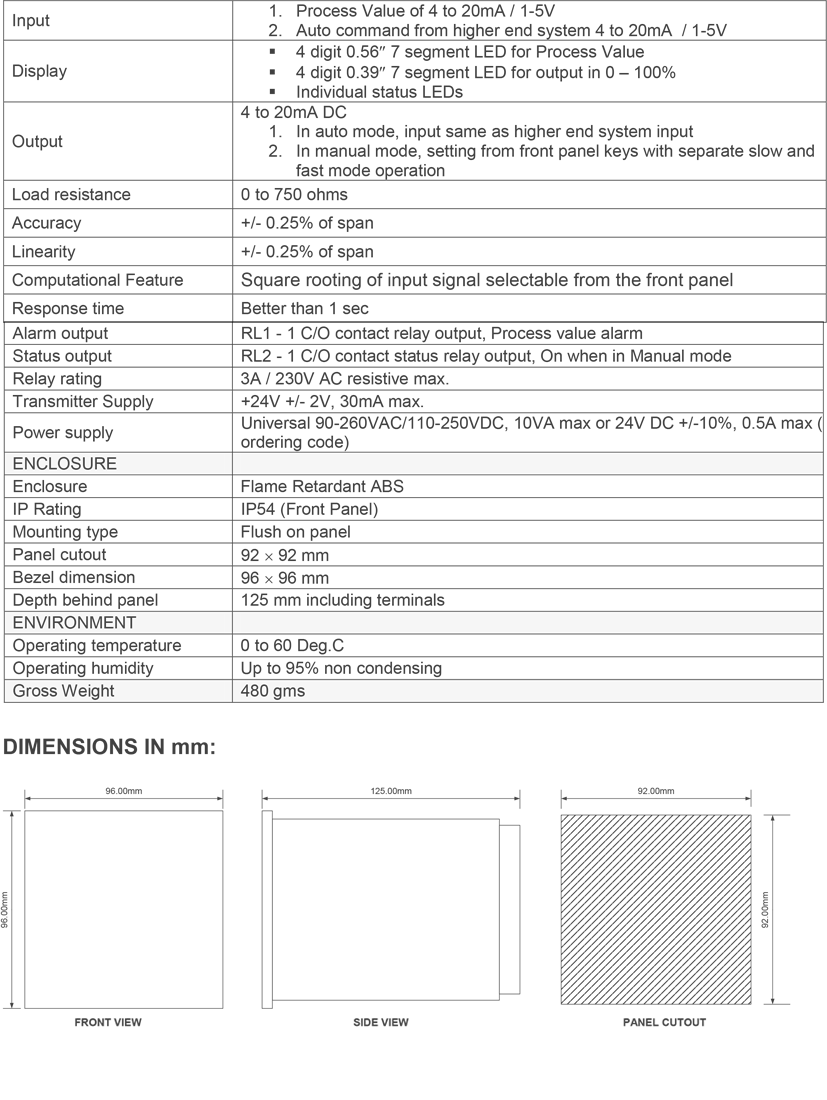 Order Coding: