Industrial Panel Printer
Model No: AN240
Features:
24 Column Alphanumeric
Impact dot matrix
Serial Interface
Panel mounting
Automatic paper feed
Test key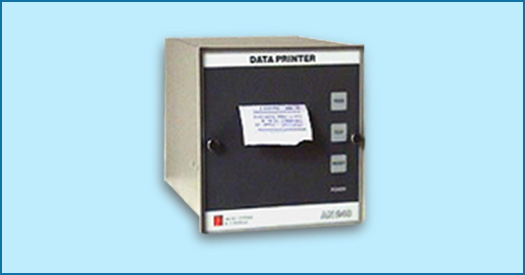 Overview
AN240 Panel Printer is an industrial grade 24 column alphanumeric impact dot matrix printer. It is housed in a DIN standard panel mounting metallic enclosure. High reliability industrial grade electronic design round a microcontroller chip is used to control the printer. Easy load paper operation together with fast, high resolution printing make the device suitable for a wide range of equipment such as instrument panels, medical applications, etc. Data input is via RS232C serial interfaces. Test, Paperfeed and Reset switches are provided on the front-panel for control. Easy access front paper loading offers convenience and timesaving by removing the need for tedious paper threading and eliminating paper jams. Thus compactness and durability characterize the panel printer AN240.
Specifications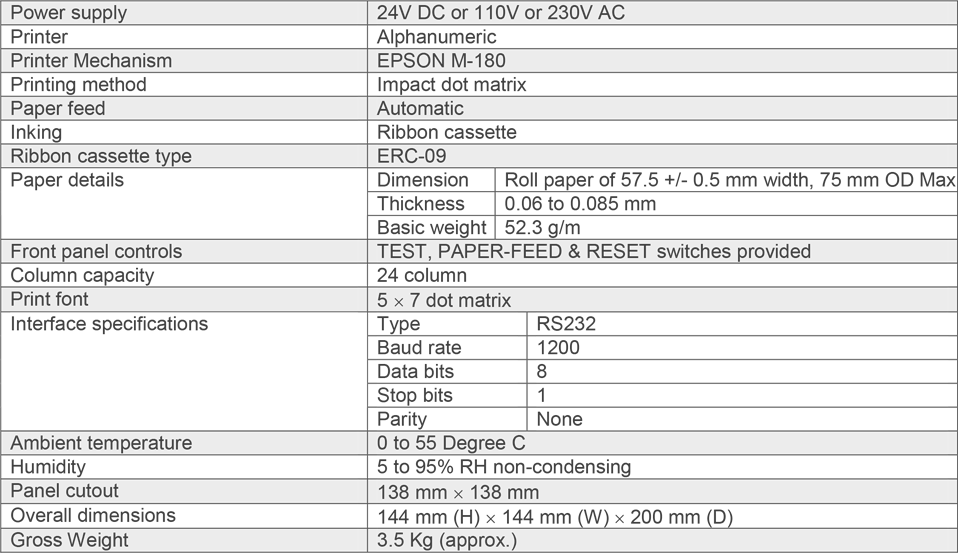 Order Coding: